OpenScape Business users cannot make settings via Web-Based Management (WBM) at the same time. In this article, you will learn how to take over the write permissions.
Here you see the familiar window when at the same time another user, maybe even with the same account, is fingering around in the WBM.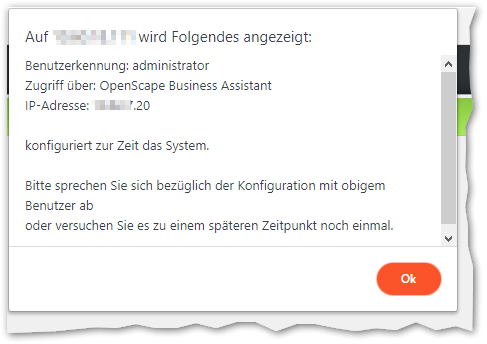 You can take over the Write Token via the following menu and cone out the other WBM user: Expert Mode > Appl. Diagnostics > Developer Settings > Apply Write Token. After that you click on the button Apply. Now only you can make configurations. Have fun!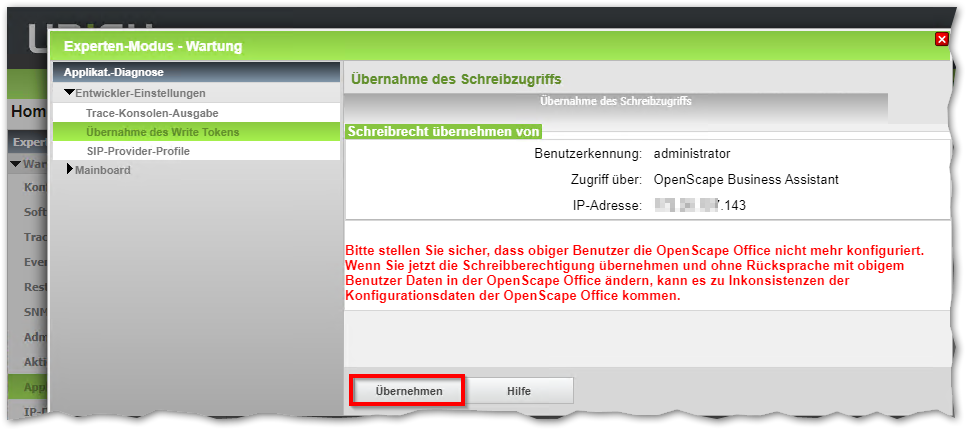 Here are some other popular posts: